Our carefully crafted selection of standard off the shelf containers are essential for growing businesses looking for a well-suited, cost-effective container. With over 200 unique shapes, sizes and colours, our range offers the customers a luxury good quality container for a manageable production run. Pattesons dynamic range keeps enhancing year on year to combat the ever-changing requirements of the packaging industry Within a competitive marketplace, many international brands have opted for our portfolio of standard articles.  
Pattesons have worked with many international brands to create, design, and produce bespoke containers. Renowned for our flexible approach, Pattesons offer customers unique glass packaging solutions for both substantial volumes and those who require a more tailored production run.  
Using our passion for truly unique glassware & closures, we have an ability to pioneer innovation and customised articles to create a truly beautiful container or closure, perfect for any industry from spirits to food.  
Glass packaging can be personalised beyond just its shape and size, with increased demand for products to stand out amongst the competitive shelf space. The need for extra decoration has become an effective solution for brands to create powerful, luxury containers that complement their product.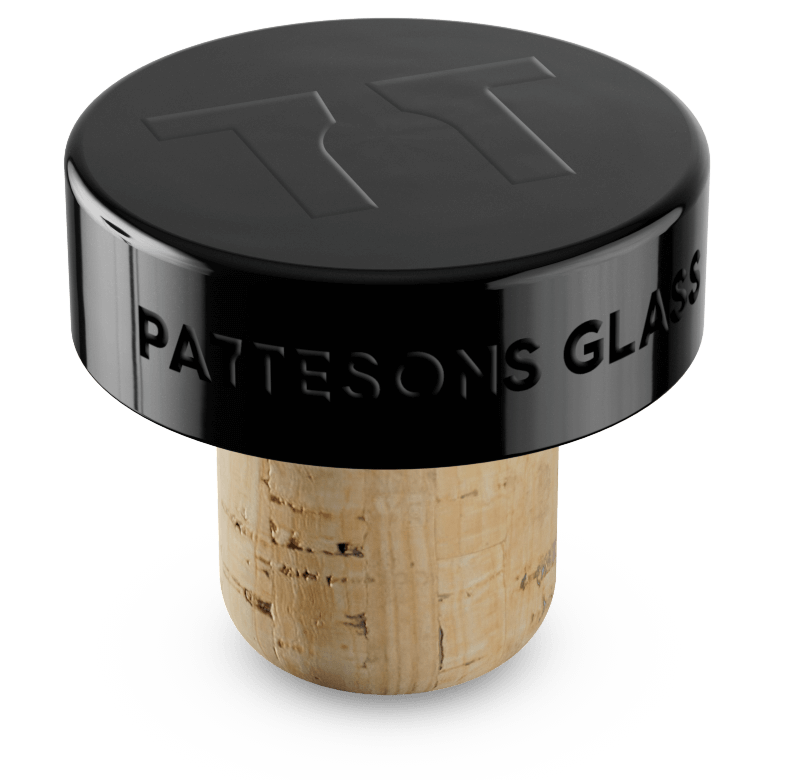 Embossing 
Many brands look to capture their story within their packaging, and by adding an embossed element they can add real authenticity and quality to their jar, bottle or closure. 
Pattesons can offer embossing to neck, shoulder, body, and base. Each solution offers its own distinctive features and can be applied solely or in collaboration with multiple areas.       
Screen Printing
Another advanced technique is screen printing where multiple colours can be applied to the outside of any product from our portfolio of jars, bottles, and closures. Using this method is a cost-effective way to customise a standard or bespoke container projecting a brands image directly onto the container.  Our screen printing ranges from ink to precious metals and offer a very precise finish for those looking to create a more premium look.